An Update to New York's Regional Re-Opening Plan
By: Timothy Lynn
Governor Cuomo outlined new criteria for regional re-opening today. Per his comments and a release by the Governor's office, the State will monitor four core factors in determining if a region can re-open. A region must have:
1. 14 days of decline in total net hospitalizations (on a 3-day rolling average). In regions with few COVID-19 cases, the region cannot exceed 15 net new total hospitalizations or 5 new deaths on a 3-day rolling average. To re-open, a region must have fewer than two new COVID-19 hospital admissions per 100,000 residents per day.
2. Health care capacity to handle a surge in cases. The minimum is 30 percent of hospital beds and ICU beds. Hospitals must have 90 days of Person Protective Equipment stockpiled.
3. The capacity to conduct 30 tests per 1,000 residents per month.
4. At least 30 contact tracers for every 100,000 residents.
Where do the regions currently stand? The Governor shared the following:
The Governor furthered defined the industries that will be permitted to re-open: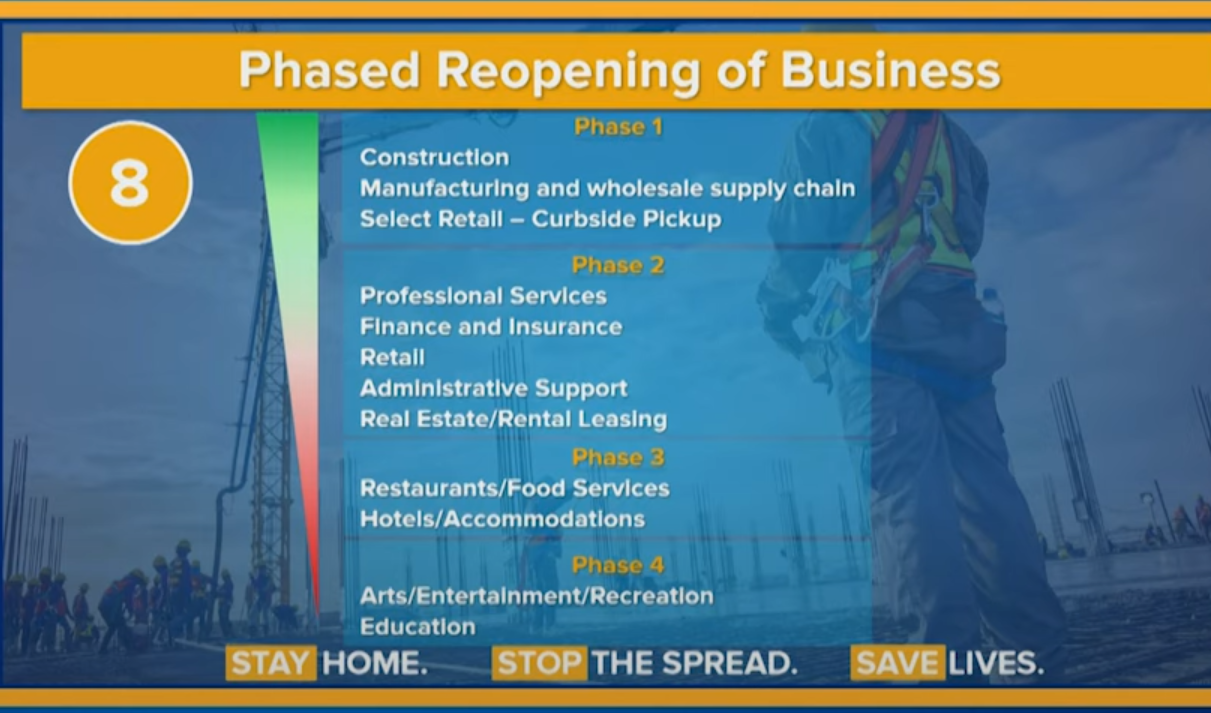 For businesses already concerned with complying with OSHA rules and ADA requirements, the Governor's plan will add additional considerations. Business will be required to:
• Reduce workplace density by adjusting work hours and redesigning workplaces
• Adopt social distancing protocols
• Restrict non-essential travel for employees
• If employees and customers are in frequent contact with other employees or customers, all must wear masks
• Implement cleaning and sanitizing standards
• Continuous health screening for individuals who enter the workplace
• Tracing, tracking and reporting of cases
• Liability – it is not clear what the State intends by this standard
Each business will have to implement these standards on their own. It is recommended that all businesses, but especially those with employees, implement policies and procedures that comply with the above listed criteria, but also with OSHA and ADA requirements.