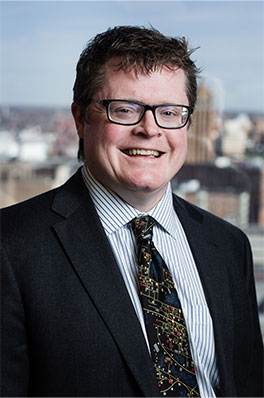 Timothy M. Lynn
MEMBER, HISTORIC TAX CREDITS, ECONOMIC DEVELOPMENT LAW,
BUSINESS LAW & TAX LAW
Tim is the firm's Managing Member and leads the Tax practice and the Economic Development practice. His practice includes federal taxation, state and local taxation, economic development incentives, various federal and state tax credit programs, real property development and commercial leasing, and not-for-profit corporation law.
Morrisroe Lynn Development LLC
Tim's experience includes:
Development of manufacturing, warehousing, hospitality, commercial, retail and residential properties
All aspects of federal and state partnership tax and S corporation taxation and planning
Industrial Development Agency incentives
Federal Historic Tax Credits and Syndications
NYS Historic Tax Credits and Syndications
Massachusetts Historic Tax Credits and Syndications
CARES Act Incentives and Tax Law Changes
State and Local Grants, including NYS Consolidated Funding Applications
New York's Brownfield Cleanup Program
Opportunity Zones
Low Income Housing Tax Credits
NYS Excelsior Program
EB-5 financing
New Markets Tax Credits
1031 Exchanges
Real property tax abatement and PILOT agreements
Counseling foundations, endowment organizations and operating not-for-profit organizations with respect to operations and federal and state regulation.
Tim Lynn is also the owner of Morrisroe Lynn Development LLC, working on historic rehabilitation projects in Central New York.
Example projects, including as Developer, Legal Counsel and Investor Counsel:
As Developer and Legal Counsel:
C.G. Meeker Warehouse, Syracuse, New York
Oak Knitting Mill, Syracuse, New York
Addis Department Store, Syracuse, New York
Merrell-Soule Nonesuch Mincemeat Factory, Syracuse, New York
Amphion Piano Player Company Factory, Syracuse, New York
Utica Steam Cotton Mill, Utica, New York
Commercial Travelers Building, Utica, New York
Ellwanger & Barry Building, Rochester, New York
Mayro Building, Utica, New York
Oval Wood Dish Company Building, Tupper Lake, New York
Gere Building, Syracuse, New York
As Legal Counsel:
AXA Towers Redevelopment, Syracuse, New York
DeWitt Clinton Hotel (Marriott Renaissance), Albany, New York
Theater Place, Buffalo, New York
Doyle Building, Utica, New York
Baggs Square, Utica, New York
Jerome Avenue Homeless Housing, Bronx, New York
Embassy Suites at Destiny USA, Syracuse
The Marshall, Syracuse
505 on Walnut, Syracuse
Chasan Building, Troy, New York
Proctor's Theater, Troy, New York
Corning Free Academy, Corning, New York
614 South Crouse, Syracuse, New York
Barnett Mills, Rensselaer, New York
Hudson Building, Syracuse, New York
Commonspace Warren, Syracuse, New York
Academy Building, Rochester, New York
Dey's Plaza, Syracuse, New York
Butler Building, Syracuse, New York
412 Broadway, Albany, New York
Syracuse Bread Factory, Syracuse, New York
Wood Building, Syracuse, New York
Sylvester Building, 900 East Fayette, Syracuse, New York
24 Amity Street, Cohoes, New York
Gustav Stickley House, Syracuse, New York
Huntley Building, Syracuse, New York
Empire Building, Syracuse, New York
Trinity Place, Syracuse, New York
Ellenville Arcadis Redevelopment, Ellenville, New York
Raymour & Flanigan Morgan Road Warehouse Facility, Liverpool, New York
New Scotland Avenue Medical Buildings, Albany, New York
Vista Business Park, Bethlehem, New York
Malta Substation – Luther Forest, Malta, New York
Onondaga Tower, Syracuse, New York
Creekwalk Commons, Syracuse, New York
Lahinch Lodge, Long Lake, New York
As Investor Counsel:
United Theatre, Westerly, Rhode Island
Universal Preservation Hall, Saratoga, New York
St. James Place, Great Barrington, Massachusetts
49 Stone, Rochester, New York
99 Pine, Albany, New York
883 Broadway, Albany, New York
Monroe Building, Buffalo, New York
Symphony Tower, Syracuse, New York
40-48 South Pearl, Albany, New York
School One, Troy, New York
Howard Building, Pittsfield, Massachusetts
Onota Building, Pittsfield, Massachusetts
Malden Assisted Living Facility, Malden, Massachusetts
Florida Street, Buffalo, New York
Abercrombie Building, Greenfield, Massachusetts
At Hudson Park, Albany, New York
Springfield Innovation Center, Springfield, Massachusetts